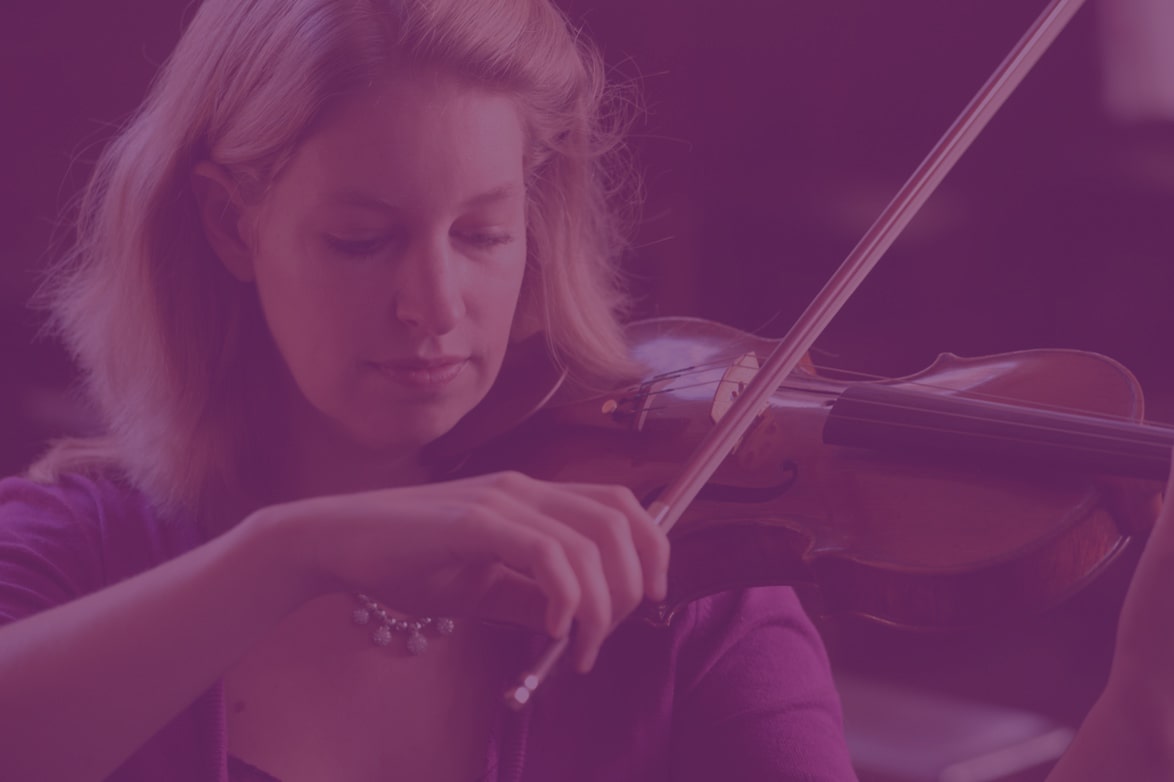 Hi everyone,
Greetings from Croatia! I am sorry, I have been incredibly busy, so there was a bit of silence, as I had no time to write newsletters in the last weeks. In April I played many passion concerts, as we do in The Netherlands, and at the moment I am teaching a one week combined swim / Alexander Technique course in Istria at the Adriatic coast. Finally I have some time here to write an update.
At the moment, 130 violinists (!) are subscribed in the experiment and sending videos. That is great, thank you so much! I always wrote 'Please take your time' but we can not make it an endless project. I need to have collected the data by July 15th 2023.
Would you please be so kind and try to complete your 12 lessons and fill out the exit form before that date? At this moment only 6 (!) people completed the whole program… I do get a lot of feedback that people want to practice all lessons really thoroughly, which is fantastic, but we need to speed up a little bit. It would be very helpful if as many participants as possible can finish the 12 lessons before that.
I am more than happy to help in that process, so please do come to our weekly Zoom session on Wednesday, or schedule a private zoom with me, if you need support in completing the program.
It's now not possible anymore for new participants to join the experiment, I closed the entry. Last month, 3 more participants started the lessons: Miki, Eva and Ursula. Welcome! You can finish the 12 lessons in September the latest.
I just posted the Zoom sessions from last two weeks online on the website login page (where the lessons are).
Please note: exceptionally, Next Wednesday May 24th no Zoom session!
Coming Wednesday there will be no Zoom session, as I am working the whole morning here in Croatia, sorry! From May 31st on, there will be weekly Zoom session again.
Please be welcome to join the Zoom session Wednesday 31st of May 11.00 AM (Dutch time) again… Just to meet or to ask some questions.
"I think your research is very important and I think you are very right on all the points you raised. I am so thankful that your talk about this, because almost every musician has unhelpful habits."
– Jun Keller, Vienna Philharmonic Orchestra,
participant in the experiment
23rd and 24th Zoom session
Last two weeks I have been working with Sylvia from Italy in the Zoom sessions and I am so happy to see that her left hand is really 'opening up'! Big changes have been happening for her, as previously she was used to always touch the neck of the violin with her index finger while playing. We discovered together that when she is thinking the inner side of her upper arms apart, somehow she gained a lot of space in her left hand and it became much rounder and more flexible. This suddenly made it easy for her to support the violin with the left thumb and still play double stops and make vibrato. It's too much to describe the whole proces here, but you can watch it in the recordings of the last two zoom sessions (nr 23 and 24 on the login page).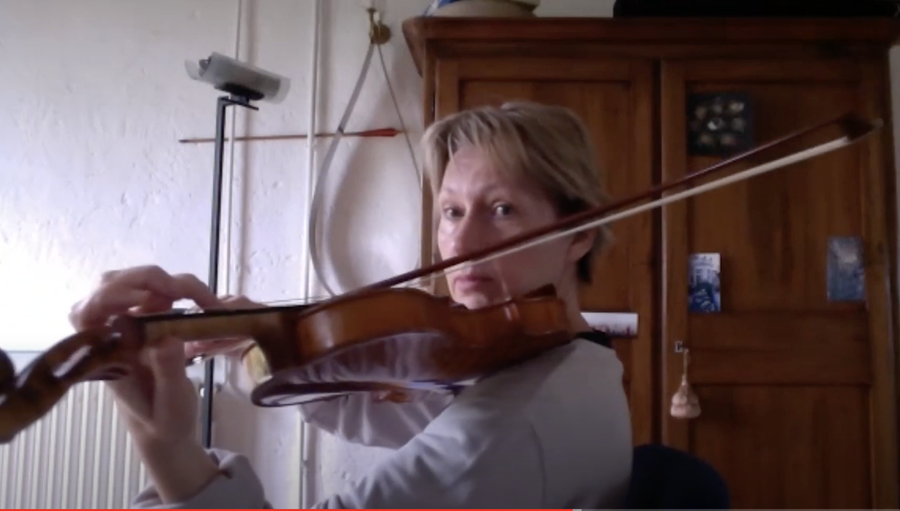 Alexander Technique
The last two Zoom sessions also made it (again) very clear to me how much the Alexander Technique can help violin and viola players to support their instrument without 'protheses'. So I am still planning to record 6 more videos for all of you, just on the topic of Alexander Technique, as an add-on to the experiment. Today I gave a workshop here next to the sea, as you can see in the picture, and even if this was their first experience with the technique, the participants used their body so much more beautifully after laying down in semi-supine. They were amazed and so was I.
I am also planning to organize a week course in Italy next summer (2024), for participants in this experiment, to come and work together live with me on supporting the instrument without a shoulder or chin rest, and have Alexander lessons every day. More news soon!
Best regards, please continue and send your next video, and do let me know if you need anything. Thanks so much for your participation!
Esther Visser