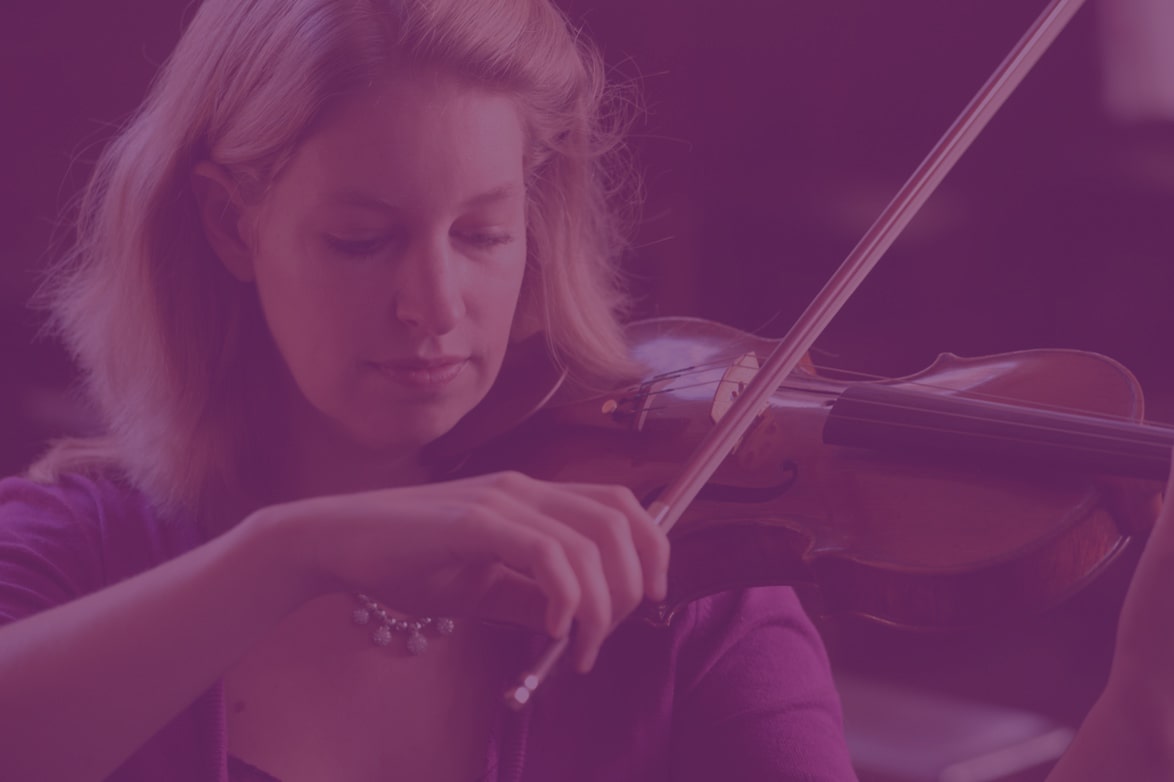 No Zoom session this Wednesday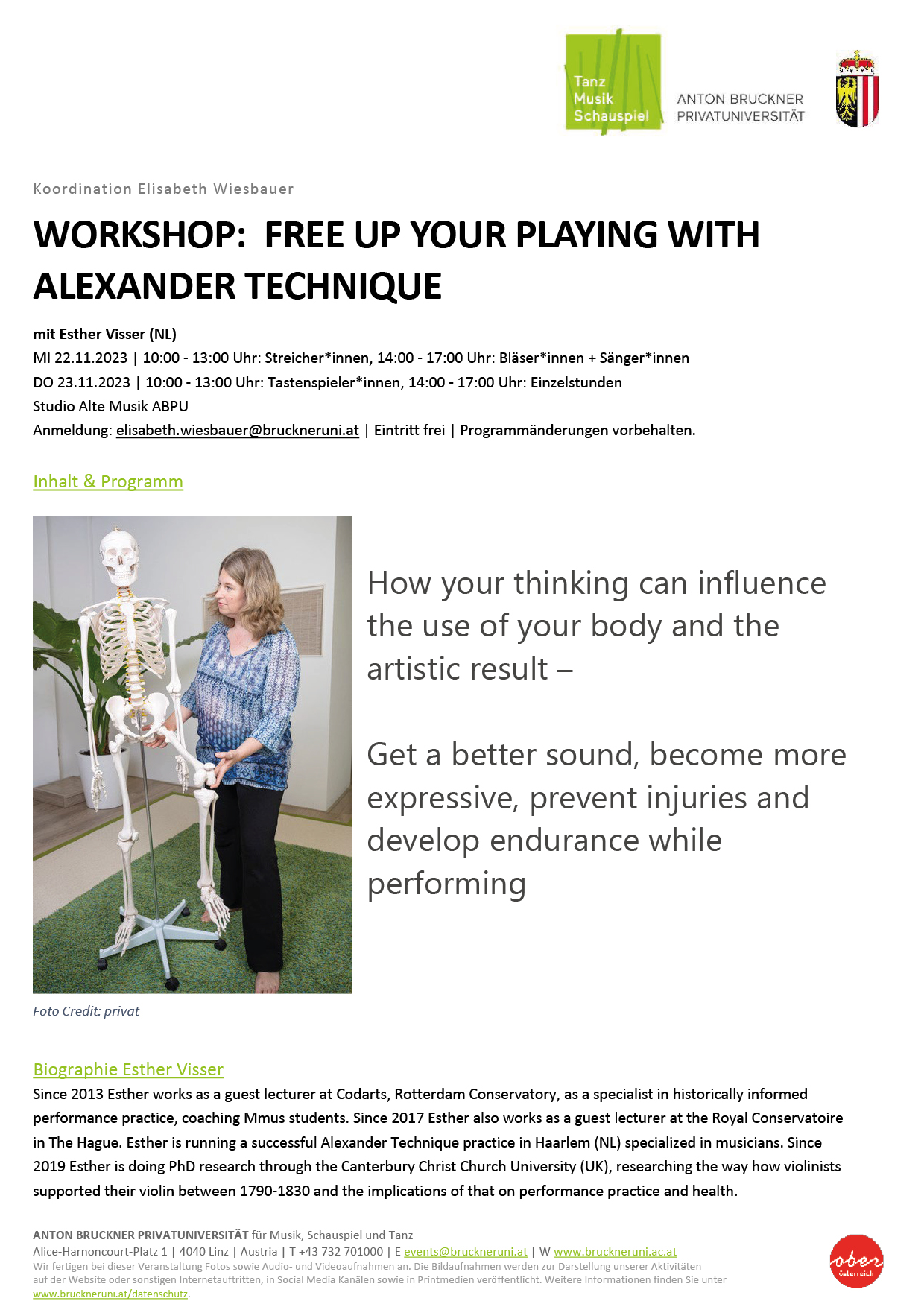 Hi everyone,
I hope you are doing fine!
This is just to inform you that as an exception this Wednesday's Zooms session (Nov 22nd) will not take place, because I am teaching Alexander Technique workshops to the music students at the Anton Bruckner University in Linz (Austria) this week. It's really nice: working a whole morning with the strings, a whole afternoon with winds/singers, a whole morning with pianists / harpsichordists and the a whole afternoon teaching public individual lesson. I am looking forward to it.
The next zoom session will be November 29th and you are very welcome to join. The link is below.
Last week we had a nice zoom session with Cecilia Bernardini and Saya Ikenoya, on the subject of the left thumb. We also had an official 'annual review' with the two supervisors of my PhD research (this experiment is part of) and both of them were satisfied with the results so far. I requested an extra year for my research, because analyzing all videos you have been sending me (thanks!!) takes so much time and I want to do it thoroughly. There are many things to research and to think about, so I am very happy that they granted me the extra year! The new submission date now is February 2025, so stil some time to go :-)… I will keep sending you updates about the research through this newsletter.
We have Suzanne, Marjolein, Julia, Anna, Victor, Gabriel, Saya, Camilo joining for the 'second round' of our experiment. They are from The Netherlands, Germany and Brasil. Nice! Welcome to all of you. Please keep sending me one video per week, I will watch them from Austria this week and send you feedback.
Take care everyone and speak soon,
Esther
For the new participants and for everyone: Please be welcome to join the Zoom session next Wednesday 11:00AM (Amsterdam, Berlin, Rome, Stockholm, Vienna) if you want… Just to meet or to ask some questions. Would be nice to meet up.
Esther Visser is inviting you to a scheduled Zoom meeting.
Topic: Playing without chin or shoulder rest
Time: Nov 1, 2023 11:00 AM Pacific Time (US and Canada)
Nov 29, 2023 11:00 AM
Dec 6, 2023 11:00 AM
Dec 13, 2023 11:00 AM
Dec 20, 2023 11:00 AM
Dec 27, 2023 11:00 AM
Jan 3, 2024 11:00 AM
Jan 10, 2024 11:00 AM
Jan 17, 2024 11:00 AM
Jan 24, 2024 11:00 AM
Jan 31, 2024 11:00 AM
Feb 7, 2024 11:00 AM
Feb 14, 2024 11:00 AM
Feb 21, 2024 11:00 AM
Feb 28, 2024 11:00 AM
Mar 6, 2024 11:00 AM
Mar 13, 2024 11:00 AM

Please download and import the following iCalendar (.ics) files to your calendar system.
Weekly: https://us02web.zoom.us/meeting/tZ0tde6tpzsjGt1P1H0MC2VNQnuoBaM-hRFA/ics?
Join Zoom Meeting
https://us02web.zoom.us/j/89027590909?pwd=L2Uzb2dyVUptSHJ2d21PSWkwQksyUT09
Meeting ID: 890 2759 0909
Passcode: 957781
"I think your research is very important and I think you are very right on all the points you raised. I am so thankful that your talk about this, because almost every musician has unhelpful habits."
– Jun Keller, Vienna Philharmonic Orchestra,
participant in the experiment