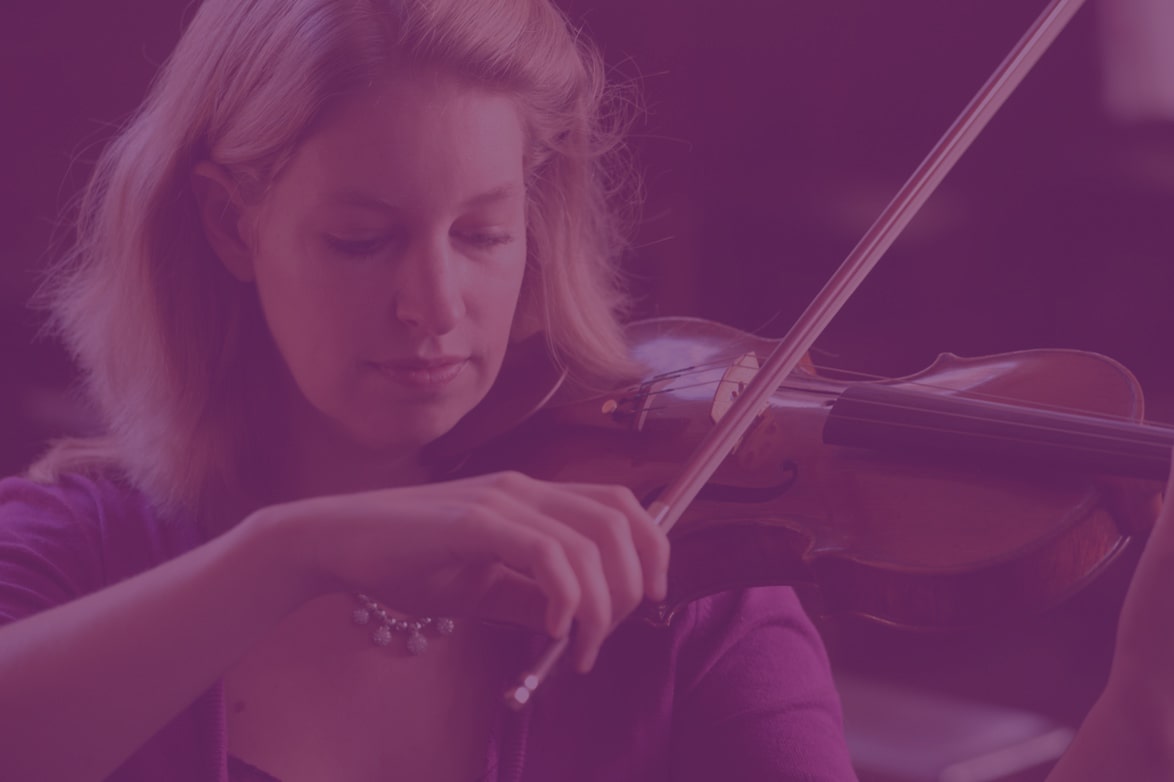 Hi everyone,
This is my first newsletter about the PhD research I am doing on violin support and the musical and / or health effect of that balance. I feel excited about it. This week, we are starting an experiment in which professional violin and viola players from all over the world are going to learn to play without using a shoulder and/ or chin rest in 12 weeks and I would love to keep you updated how this experiment is evolving along the way.
You are receiving this newsletter because you are actively taking part in this experiment or you left your email adres to be updated on my research, after filling out a big online survey about violin support I performed earlier. If you are not interested, please feel free to unsubscribe from this list.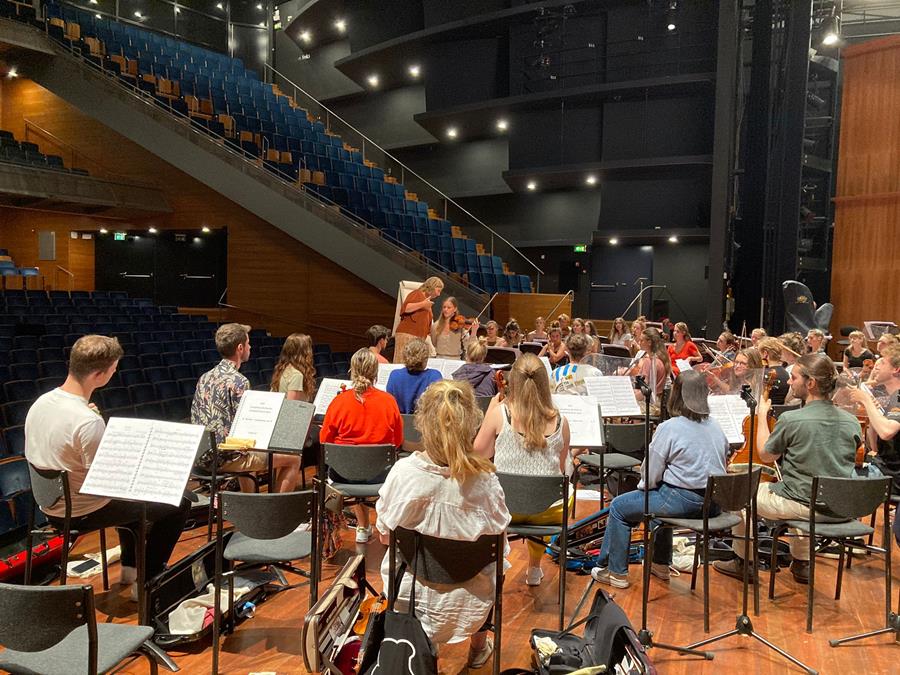 Who is joining the experiment?
It is fantastic, 77 professional musicians signed up for the program: 44 people learning to play without shoulder rest and 33 people learning to play without shoulder rest ánd chin rest. That is a great number of participants to make it a serious scientific study.
If you still want to join too, this is possible! Please use this link and sign up either for the playing without shoulder rest or the playing without chin rest program.
People joining the experiment are coming from Finland, Brasil, Germany, Austria, Spain, The Netherlands, Belgium, Sweden, Cyprus, Italy, Hungary and the USA. I am very happy with that! It's a good thing we do it online, otherwise this project would never be possible.
Last August, I gave an Alexander Technique workshop to the National Youth Orchestra here in The Netherlands (see photo above). This is a high level symphony orchestra with many international music students taking part. I am very happy that some of them also take part in our experiment now.
I also like to thank my Alexander Technique teacher colleagues whom I met at the International Congress in August in Berlin, as they have been encouraging some of their students, professional violin and viola players, to join this experiment. Some of these teachers also take part themselves, nice, welcome everyone!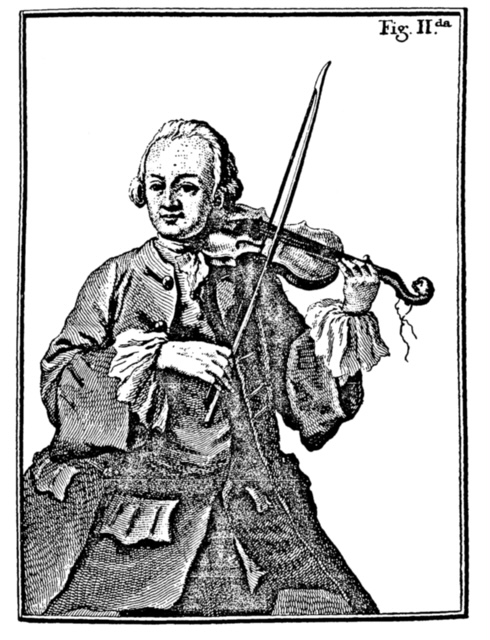 Weekly Zoom sessions
Every week, there will be a possibility for the participants in the experiment to meet up with main a Zoom session on Wednesdays, to ask questions or to discuss things with me. This Wednesday October 5th will be the first session, I am looking forward to meet!
All participants will watch one video lesson per week and practice the things I explain in that video for 10 minutes per day. They will be able to continue their normal way of playing for the rest of the day, as I realize that many of us have important concerts and auditions coming up. After doing the exercises for one week, they will upload a short video of themselves, so that I can follow up if everything is going fine. So, I am looking forward to receive the first videos around October 8th :-)…
In this newsletter I will keep you updated how everything is going!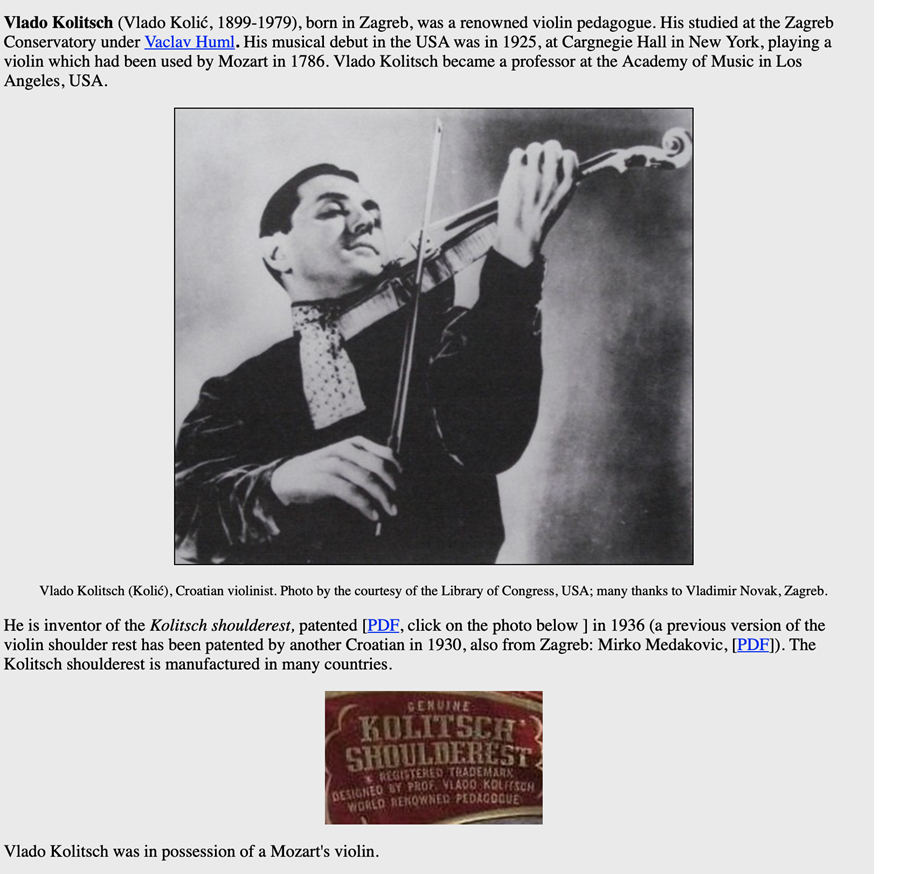 Continuing my research in the mean time
While the experiment is taking place I will be continuing my historical research as well. And I might need your help. For example, I am trying to find out who was the first inventor of the bar-type shoulder rest so many people are using nowadays. At the moment the most deep I could dive back in history was the violinist Mirko Medakovic (Zagreb) who patented a shoulder rest in 1930, even before the Kolitsch shoulder rest (see picture above). But maybe some of you know of an earlier violinist coming up with a bar-type shoulder rest (so not a chin / shoulder rest combination as Ole Bull invented…)? I would be very interested to hear!
Let's stay in touch and I will send you updates on the research and the experiment regularly, if you like.
Kind regards,
Esther Visser